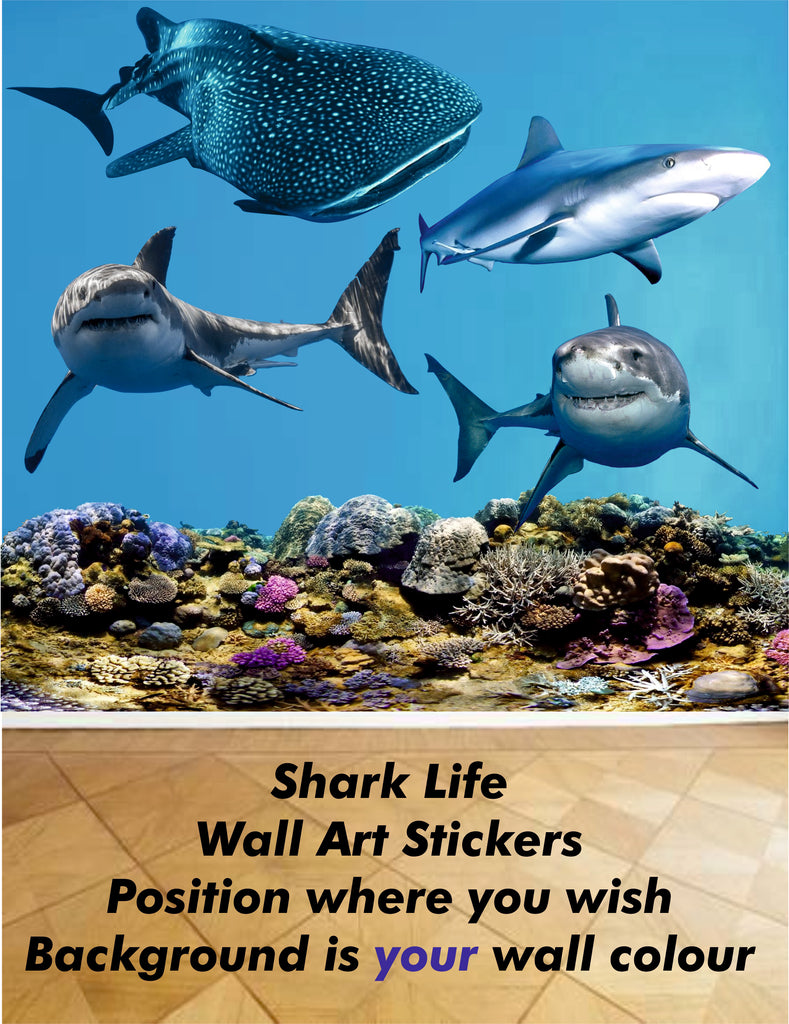 Shark Life Wall Art in Full Colour
Exclusive to the Wall Art Shop is this four shark full colour design with Coral Reef. Features a 1.5m Coral reef which will work well at the base of your wall with 4 x large shark images in HD quality that can be positioned on your surface to suit.
Don't want all the elements? No problem, these can be purchased as separate elements. We can also extend the coral reef to over 3m to cover the length of most walls.
The full design includes;  1 x Coral Reef, 3 x Great White Sharks, 1 x Basking Shark