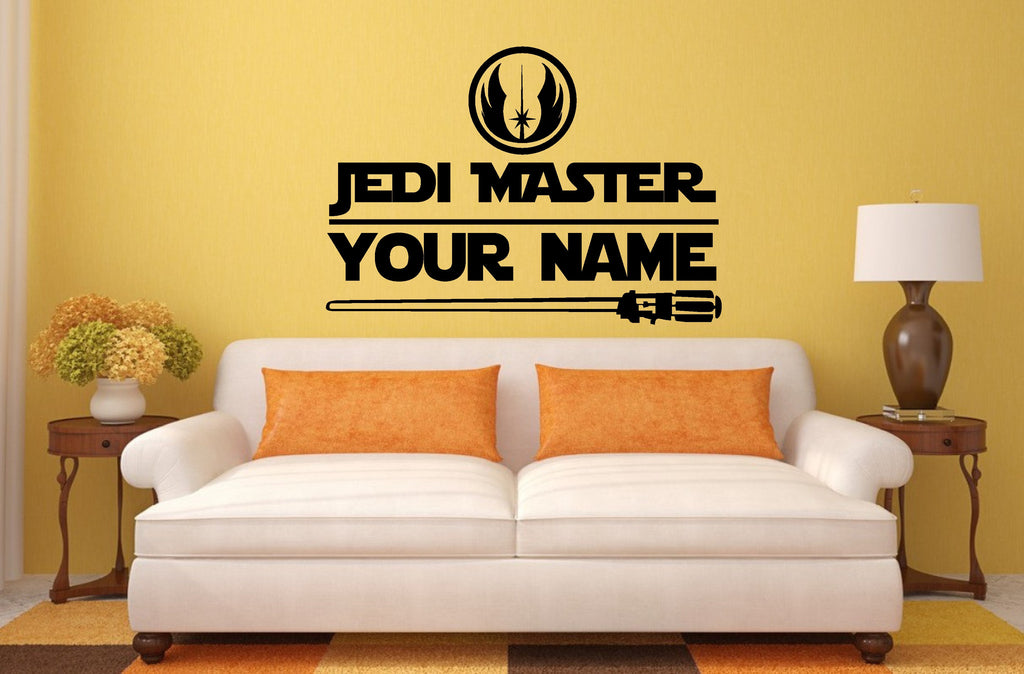 JEDI MASTER WALL ART - PERSONALISED with your name!
A great Star Wars themed wall art - is there a Jedi Master in your house? Then order this - let us know their name and we will send it to you...may the force be with you!

Small (53 x 38cms)
Medium (80 x 55cm)
Large (1.2m x 90cms) 
When you place your order - just pop the name into the comments box in the basket...