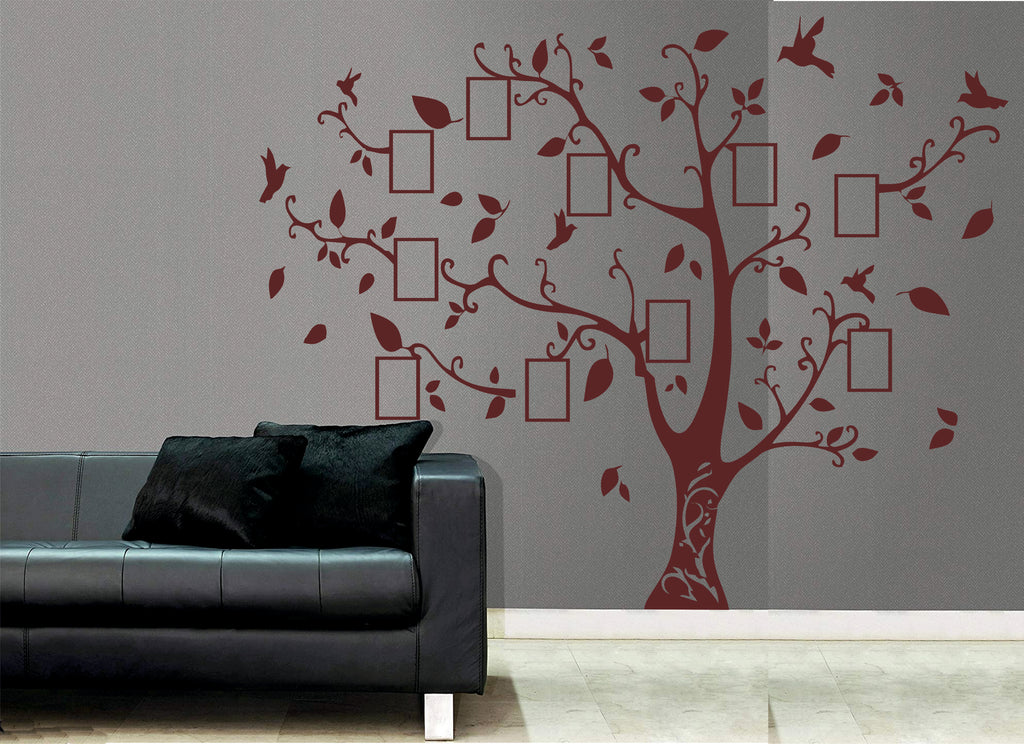 Family Tree Wall Art
A great way to bring your photographs to life with this family tree wall art design. Provided with optional wall art vinyl frames this design is very flexible on positioning. Please see our image of how you receive this design to see how you can place on your surface to suit. 
Measures 160cm tall (approx 5ft) x 180cm (6ft) wide.