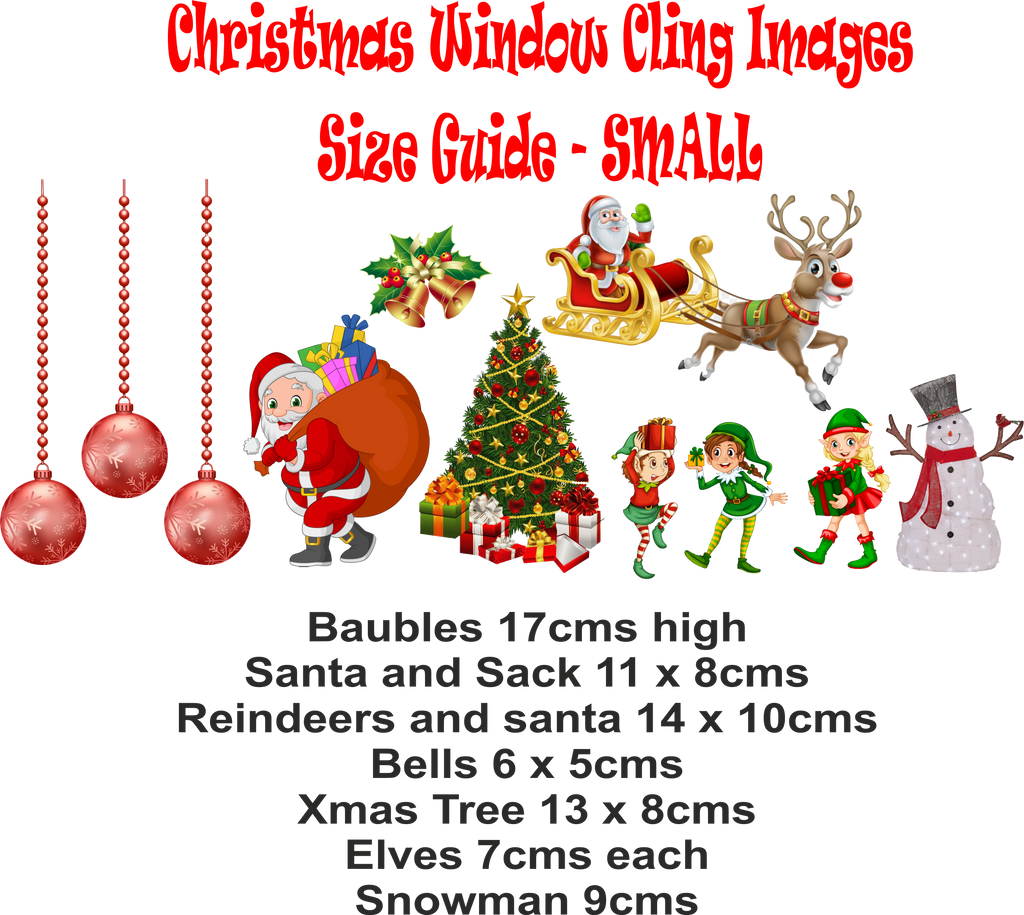 CHRISTMAS DECORATIONS Static Cling Window Stickers - Double Sided Images!
These are stunning images for your windows that can be applied easily.
Ideal for windows and other types of glass (mirrors etc).
These are self cling vinyl so can be easily placed on to the window and easily removed when not required.
Can be stored and re-used which is ideal for shops or if you want a feature window for a short period of time (Christmas decorations etc).
Also they provide a good deterrent for birds from hitting glass so work well in conservatories, greenhouses, patio doors or house windows.
9 x GREAT XMAS Stickers
(Please see images for sizing)