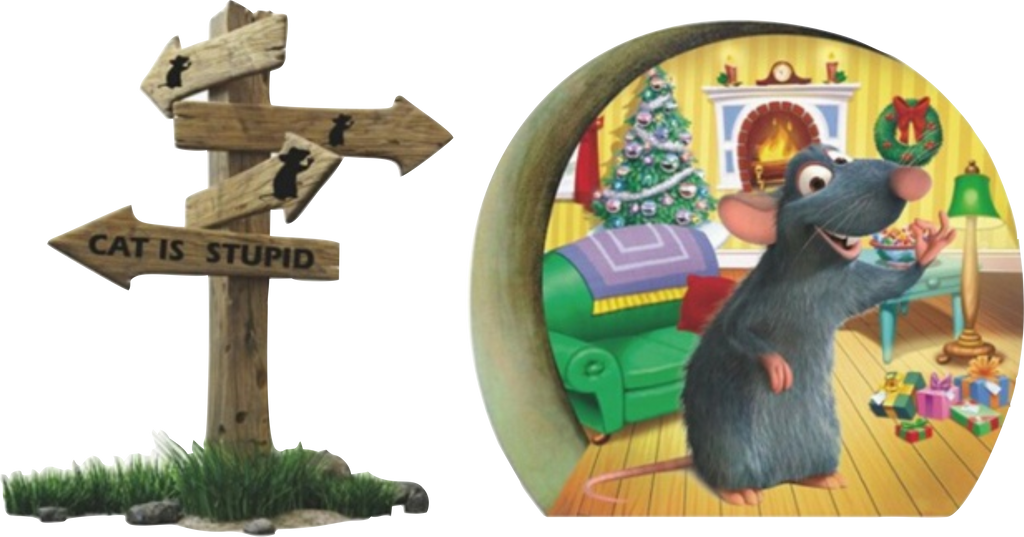 Cat is Stupid Mouse Hole Sticker! (Ideal for skirting boards)
A fun way to brighten up a skirting board with this full colour design featuring a "mouse" in its home with a "Cat is Stupid" sign post. 
Small Size is 18cm wide x 9cm high
Large Size is 27cm wide x 14cm high
Will work on any skirting board or even the wall or any flat surface...